8 minutes 46 seconds (In Memoriam George Floyd)
NFT No.
27
Collect on SuperRare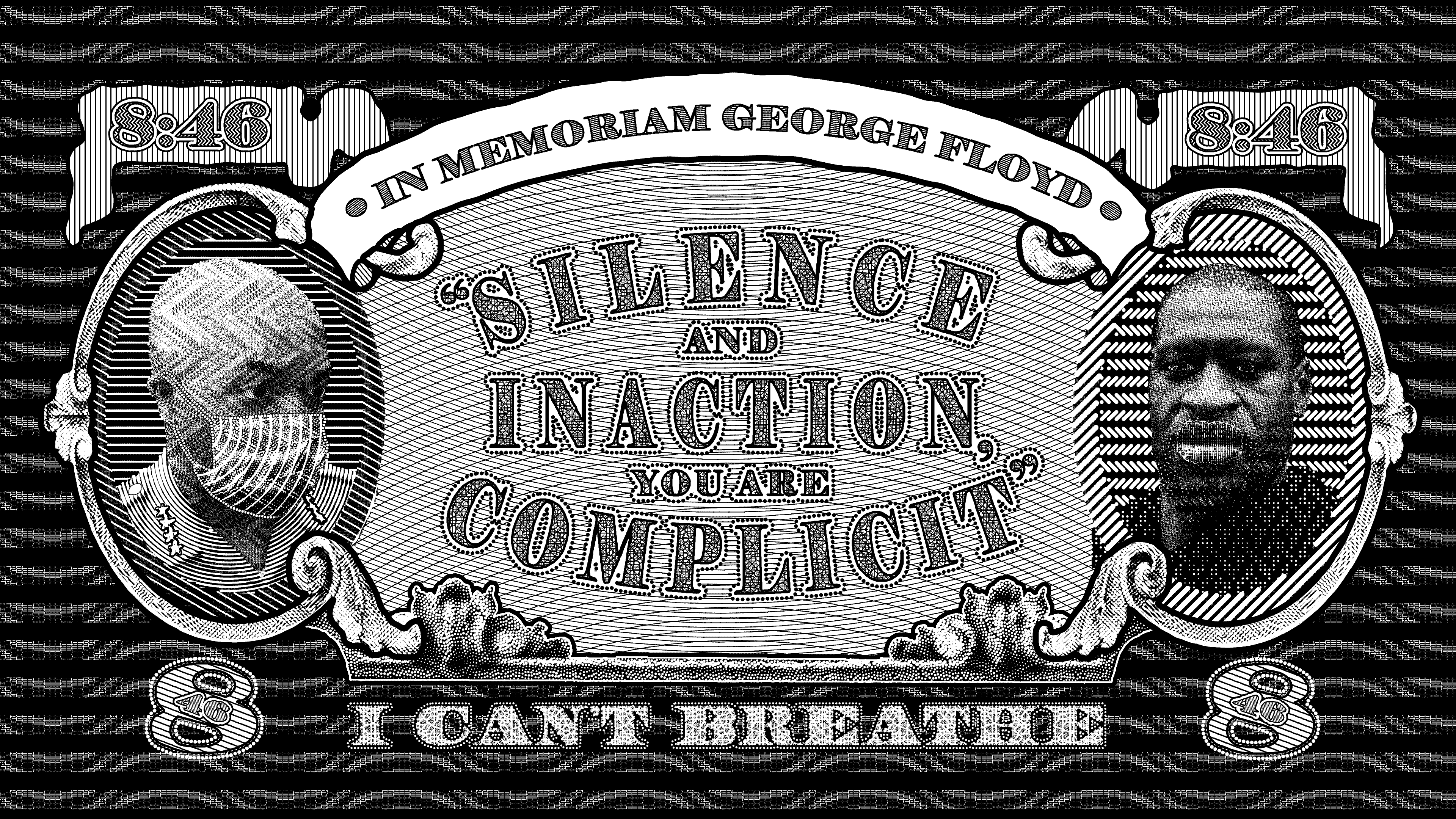 4K Animated GIF, 3840 x 2160
All proceeds from this initial sale will go to Campaign Zero: https://www.joincampaignzero.org/
On May 31st, there was an interaction between Minneapolis Police Chief Medaria Arradondo and the Floyd family in which CNN reporter Sara Sidner was a conduit, asking the family's question of the chief. "I want to know if he's going to get justice for my brother, arrest all the officers, and convict them." How Chief Arradondo answered, removing his cap, should not soon be forgot. "Silence and inaction, you're complicit," he said of the officers he fired the day after George Floyd was murdered.
If we are to see meaningful change in this world, we need leaders who are willing to buck the old culture and put forth new models. Chief Arradondo's words set a new standard of expectation for accountability. Change arrives by leadership from within the institutions we seek change from. Therefore, we must not allow these rare interruptions to the status quo become covered over by noise.
To create this animation, I introduced the database of this painting to various amounts of noise, to simulate the chaos created by so many voices speaking at once. No matter the noise, facts and the record of words spoken remain crystallized. This artwork is part of a larger series in which I investigate the people and messages featured on and aesthetics of fiat currency.
I have released the first frame of this animation as a high resolution JPG, under a non-commercial license. Whomever connects to this artwork can freely print it, post it, use however suits the cause for justice. https://creativecommons.org/licenses/by-nc-sa/4.0
Additional Assets can be found here: https://collect.mattkane.com/minted-works/8-minutes-46-seconds-in-memoriam-george-floyd
I ask future collectors whom sell or trade this NFT to consider taking any amount and donating toward a cause that would serve to honor the memory of George Floyd.